Free To Air
Orca Whale breaking through the water, free to air
Free to Air - Northern Resident Orca Whale


This orca whale was passing by at quite a quick pace. A killer whale will usually exhale once they are at the surface of the water which creates a plume of fine mist. However, in this case because the whale was traveling quickly, he was free to air before surfacing.


This causes the water to boil above their heads and creates a film of water around the nose area giving a really nice free to air effect.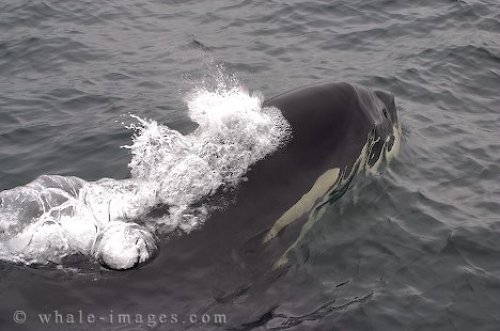 Picture of a Killer whale breaking the water surface and coming up for air.
Pictures from the collection "Sea Animals"
= click to scroll forwards/backwards
Related tags / search terms for:
Free To Air
Title
Free To Air
Orca Whale breaking through the water, free to air
Scientific Name
Orcinus orca
Photographer
Rolf Hicker
Photo name
crw_1638 - Free To Air